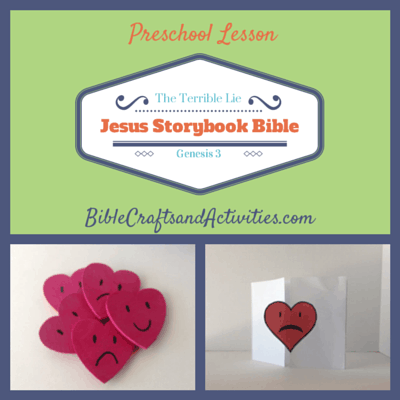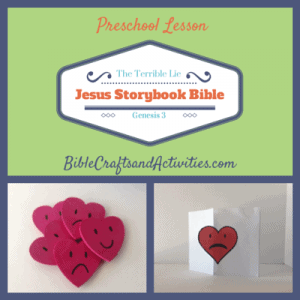 The second lesson in the Jesus Storybook Bible is found in Genesis 3 as Adam and Eve choose to believe the terrible lie Satan tells them.  I focused our lesson on happy hearts and sad hearts – that God's heart is happy when we make good choices and God's heart is sad when we make bad choices.  Through it all he continues to love us unconditionally.
For our 'holdable' item this week, I found small, flat wooden hearts at the local craft store.  After a quick coat of paint, I added a happy face and a sad face with a permanent marker.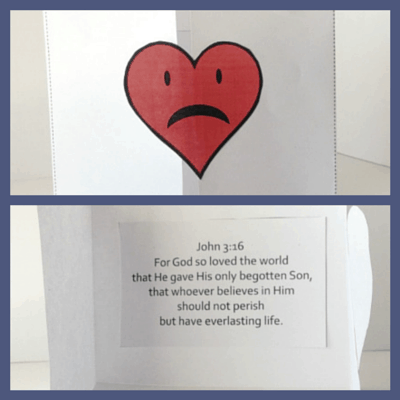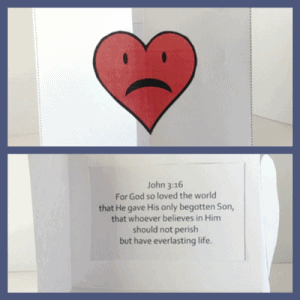 Our craft is a simple shutter fold card.  The heart is glued to just one side of the front cover and John 3:16 is glued on the inside.  You can download the printable for the craft here.