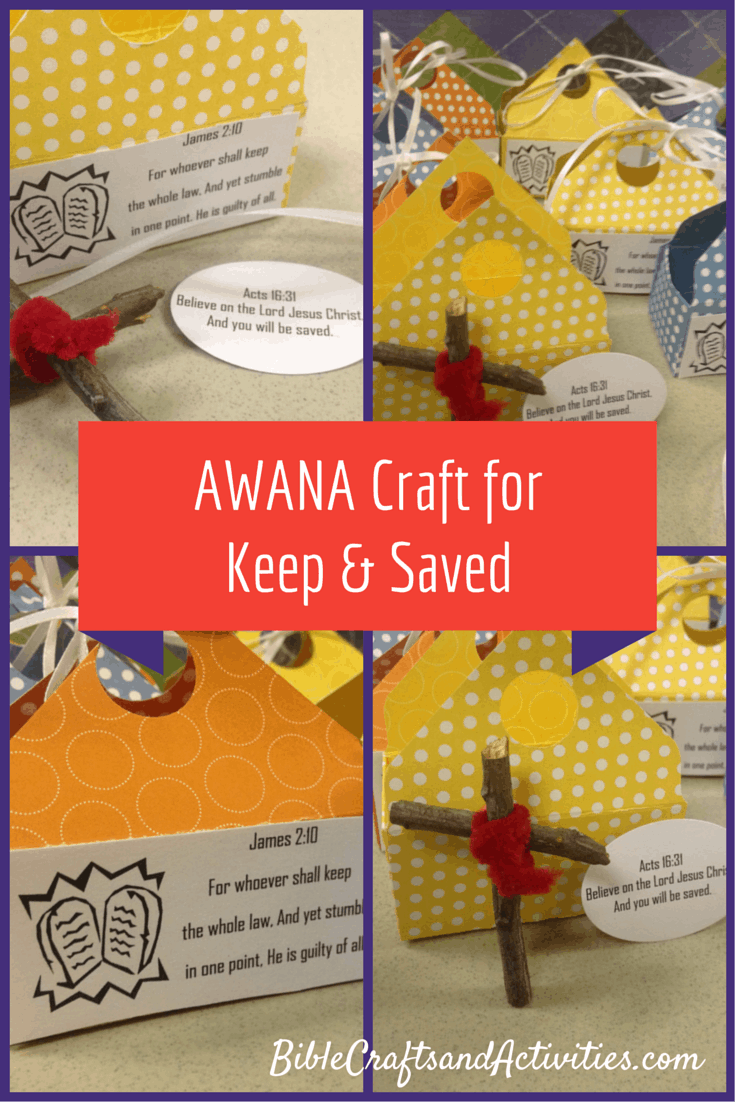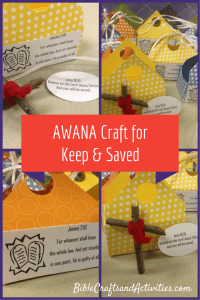 The words for the last two letters in the word SPARKS are Keep and Saved.  We cannot keep the whole law and need Jesus' sacrifice on the cross to save us.
For whoever shall keep the whole law, And yet stumble in one point, He is guilty of all.
James 2:10

Believe on the Lord Jesus Christ, And you will be saved.
Acts 16:31
I created this craft to symbolize the outward works of the law that we attempt and the inward work on our hearts that God's Spirit does when we put our faith in Jesus Christ.  We glued the verse about the law on the outside of the box and placed the verse about belief along with the cross inside the box.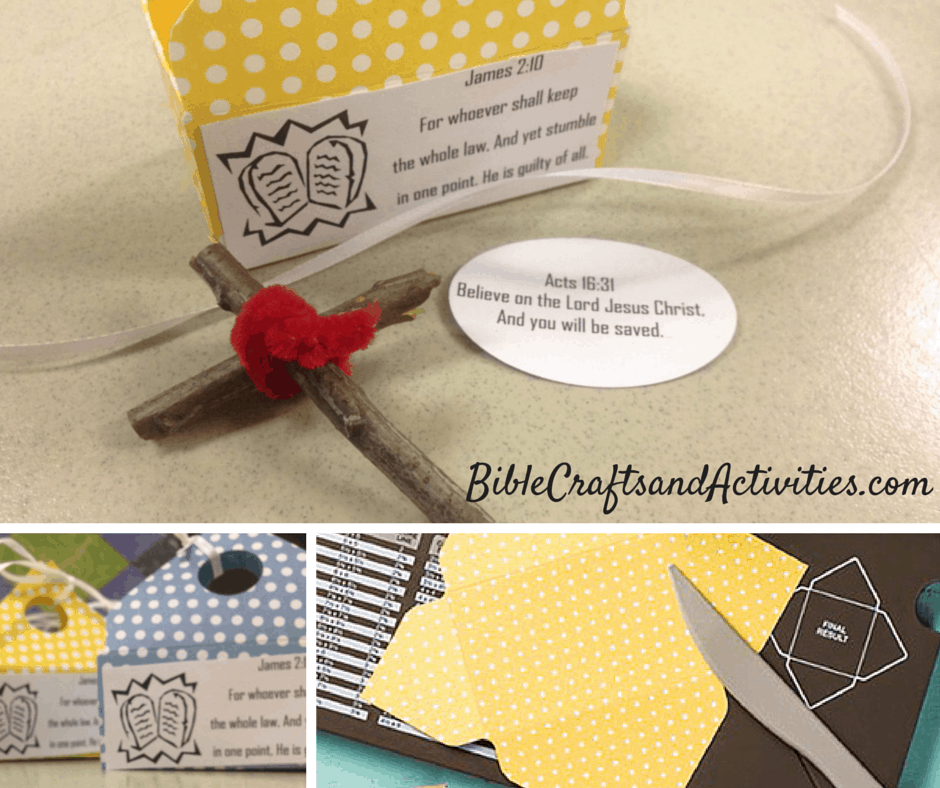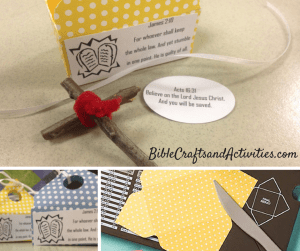 We created a tiny tote by using an envelope punch board.  You can view a detailed video tutorial with step-by-step instructions.  The craft also used a 3/4″ circle punch and a large oval punch.  You can download the printable for the two verses here.  We made the cross from sticks gathered from my front yard twisted together with a red pipe cleaner.