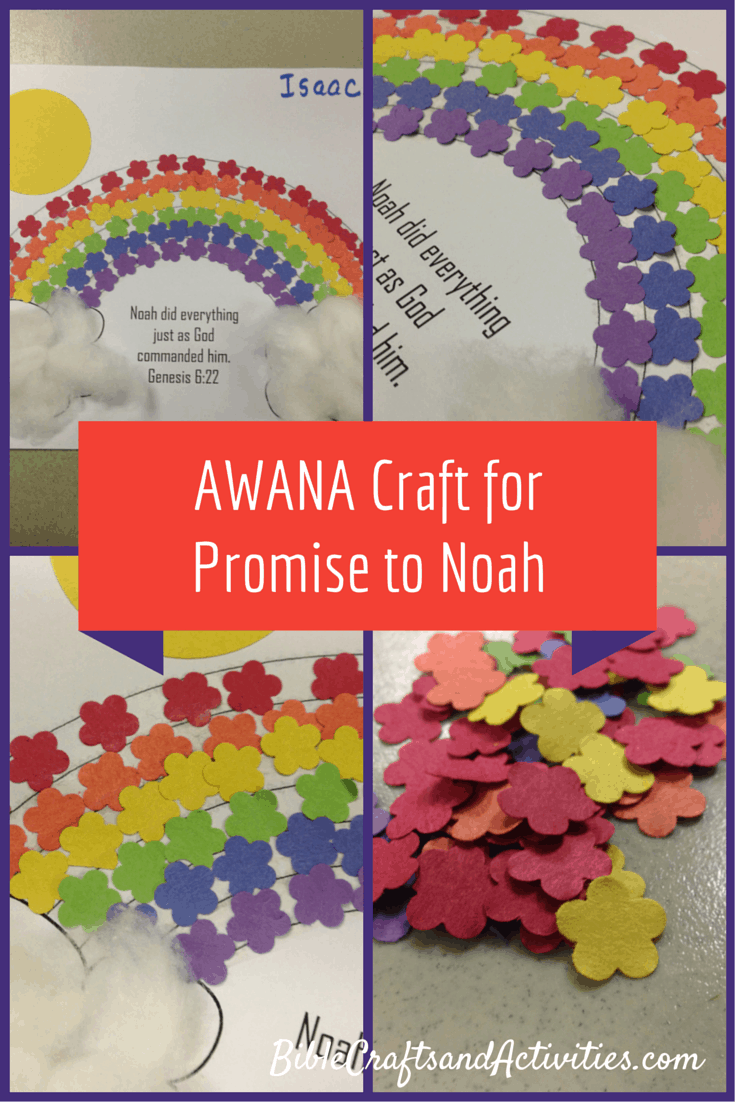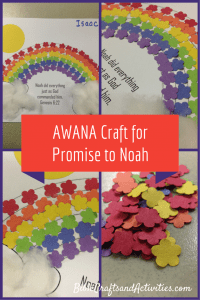 For our lesson time during Awana this year, we will spend most of our time in the Old Testament.
We began with the story of Noah.  I created a craft with a focus on fine-motor skills filling in the curves of the rainbow with paper punches.  It ended up taking a bit too long and my assistant and I had to finish most of the pictures.  We added a paper punch sun and some cotton ball clouds.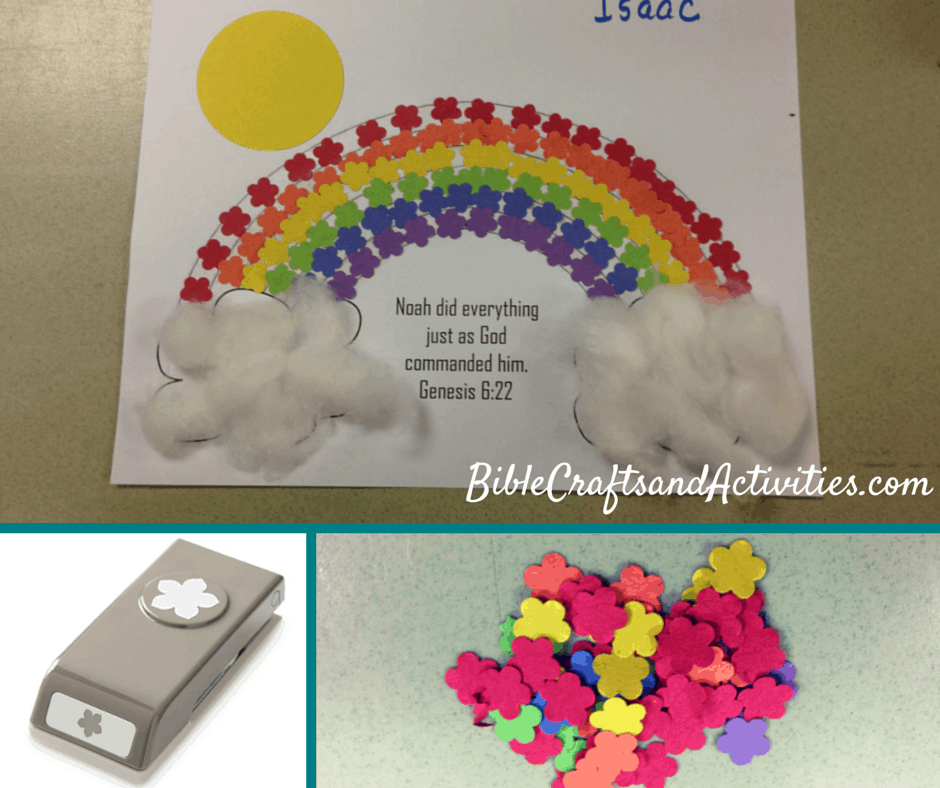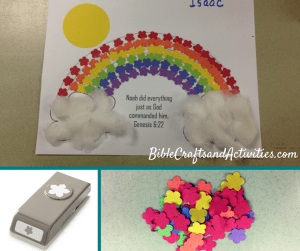 If you want to make your own rainbow picture with paper, stickers, or paint, you can download the printable activity page here.