The AWANA program at our church has started for the fall.   I am in charge of crafts for the Sparks group with students in Kindergarten through Second Grade.  After the opening session, the kids come to my room for craft time and the listeners call them out a few at a time to work on their memory verses.
Last year we usually had about 12-13 kids each week.  Instead of passing out supplies each week and then having to collect everything from around the tables, I decided to create supply boxes this year.  I made a box for every two students including scissors, glue, and markers.  The back to school supply sales were great for stocking up on new markers and glue sticks.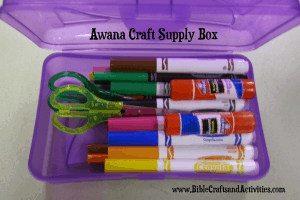 The AWANA year starts with an emphasis on John 3:16.  We created crafts for this verse our first two weeks.  My goal is to make the crafts interactive and hopefully something they will want to keep for a little while to remind them of the lesson.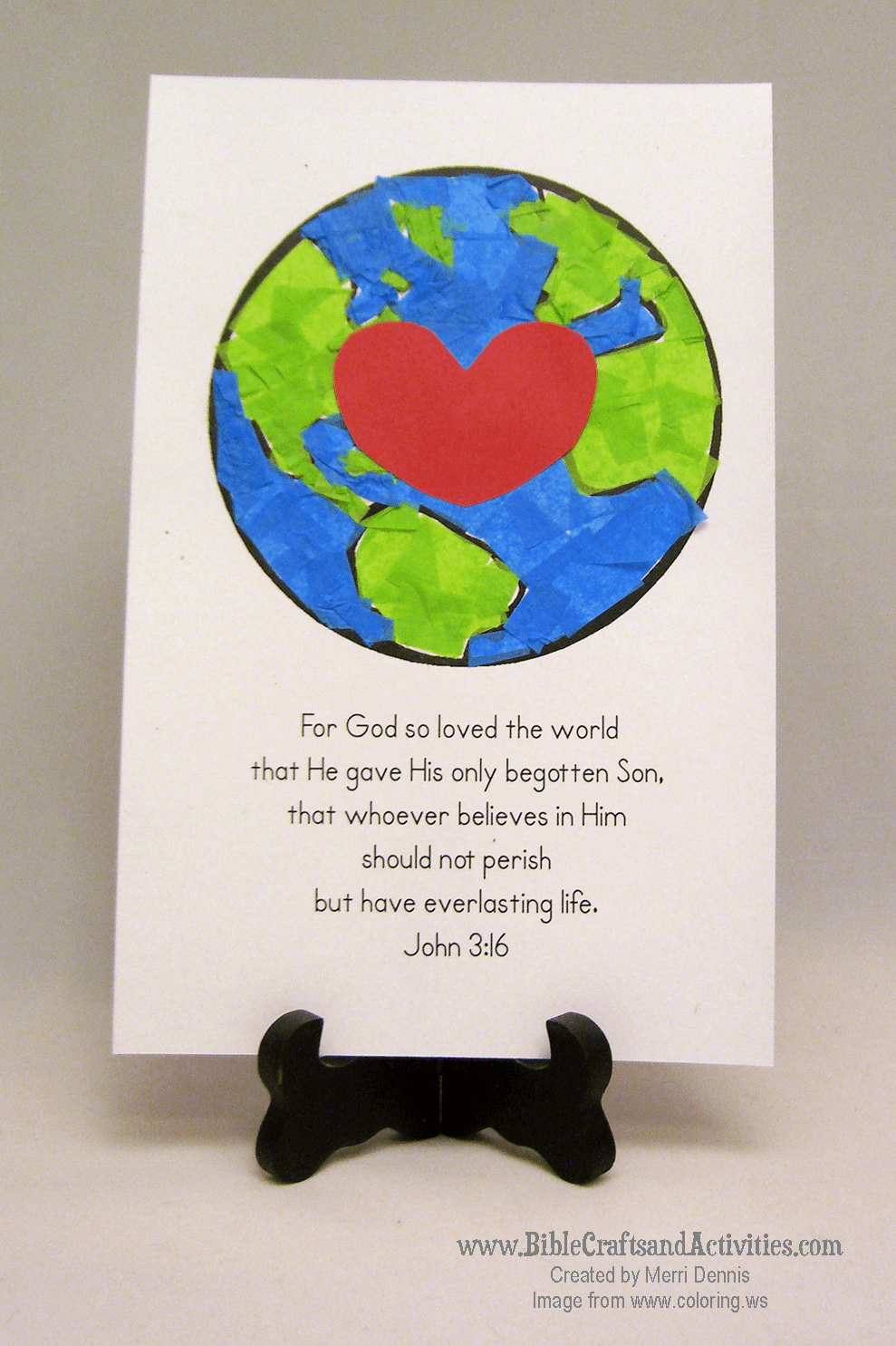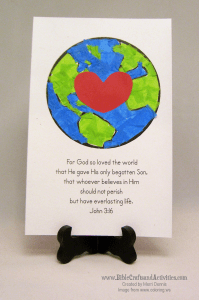 I created a simple template for this craft and provided tissue paper squares and glue for the kids to decorate the earth.  Then we added a red heart as a reminder of God's love.  You can download the printable for this craft here.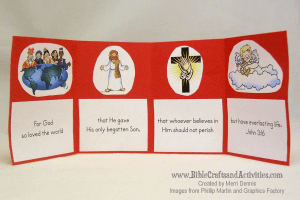 This accordion book craft is created from a half sheet of red construction paper and features the graphics shared by the wonderful Phillip Martin and one from Graphics Factory.  I folded the construction paper before the kids arrived and had them cut and glue the words and images.  You can download the printable for this craft here.