The Parable of the Lost Son
Luke 15:20-24 (NIV)
20 So he got up and went to his father.
"But while he was still a long way off, his father saw him and was filled with compassion for him; he ran to his son, threw his arms around him and kissed him.
21 "The son said to him, 'Father, I have sinned against heaven and against you. I am no longer worthy to be called your son.'
22 "But the father said to his servants, 'Quick! Bring the best robe and put it on him. Put a ring on his finger and sandals on his feet. 23 Bring the fattened calf and kill it. Let's have a feast and celebrate. 24 For this son of mine was dead and is alive again; he was lost and is found.' So they began to celebrate.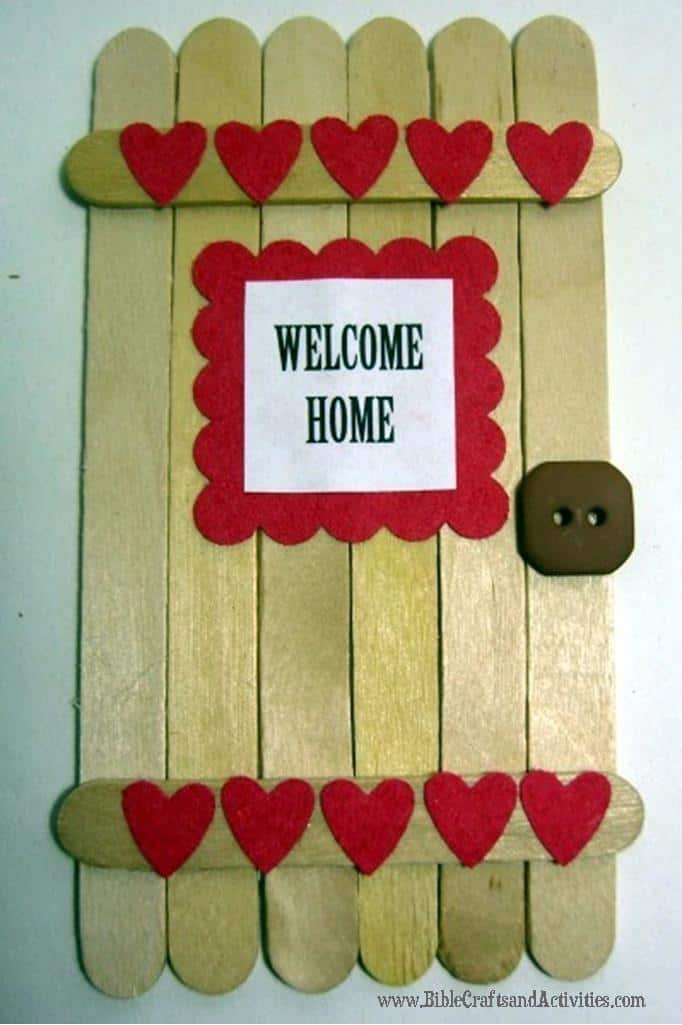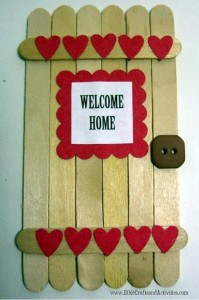 My favorite image from the story of The Prodigal Son is of the father running to meet his son.  I love this old song from Benny Hester:  When God Ran.
With this craft I wanted to emphasize the "welcome home" the father gave to his returning son.  This door was created with two different sizes of craft sticks adhered together with white glue.  We added a welcome home greeting and a button for a door knob.  You can decorate yours with paper punch shapes or stickers.  I added the verses above to the back.  You can download the printable for the door sign and scripture verses here.