Genesis 39:19-23 (ESV)
19 As soon as his master heard the words that his wife spoke to him, "This is the way your servant treated me," his anger was kindled. 20 And Joseph's master took him and put him into the prison, the place where the king's prisoners were confined, and he was there in prison. 21 But the Lord was with Joseph and showed him steadfast love and gave him favor in the sight of the keeper of the prison. 22 And the keeper of the prison put Joseph in charge of all the prisoners who were in the prison. Whatever was done there, he was the one who did it. 23 The keeper of the prison paid no attention to anything that was in Joseph's charge, because the Lord was with him. And whatever he did, the Lord made it succeed.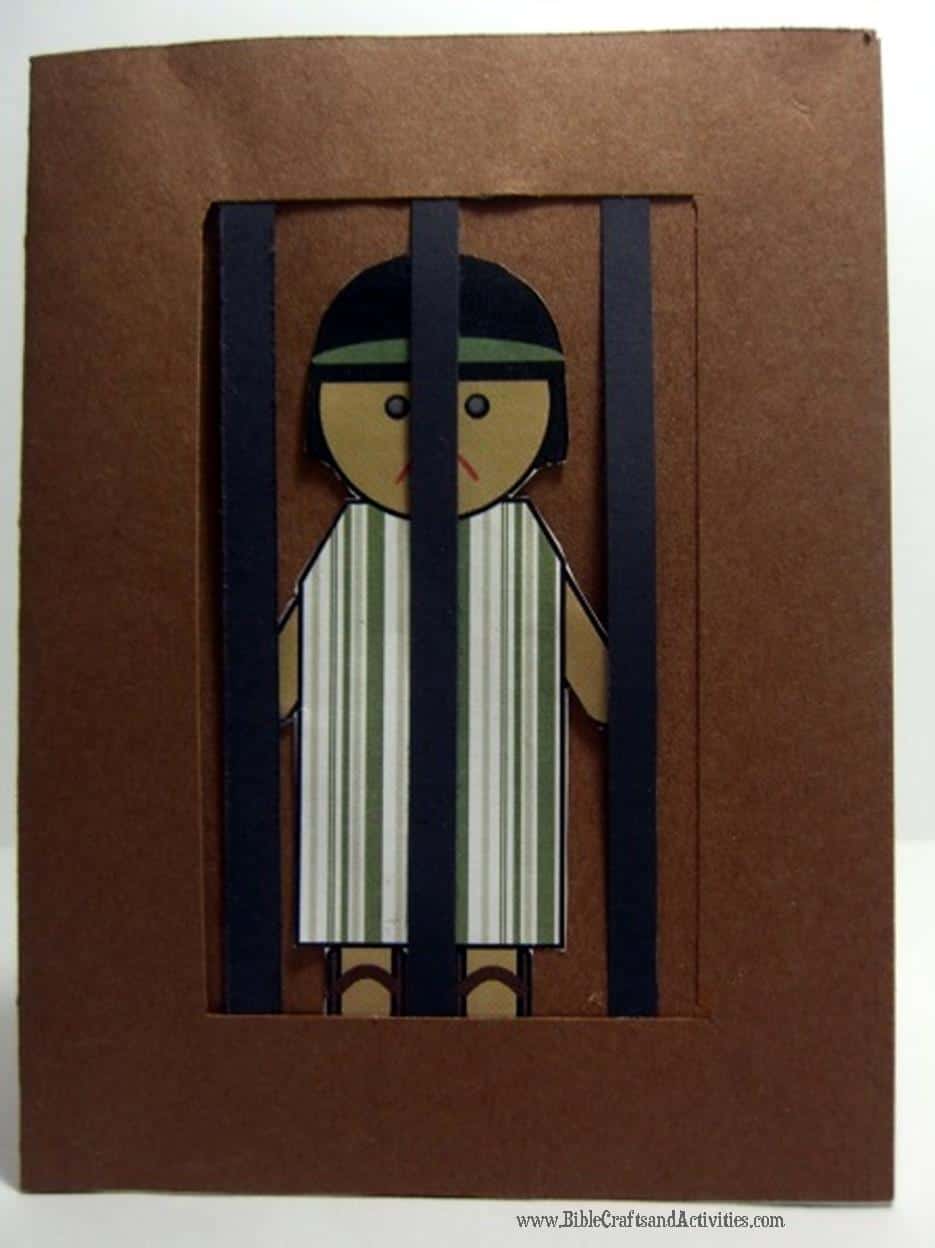 Joseph is falsely accused and lands in prison.  The printable shows a sad Joseph and provides instructions to create a simple jail cell.