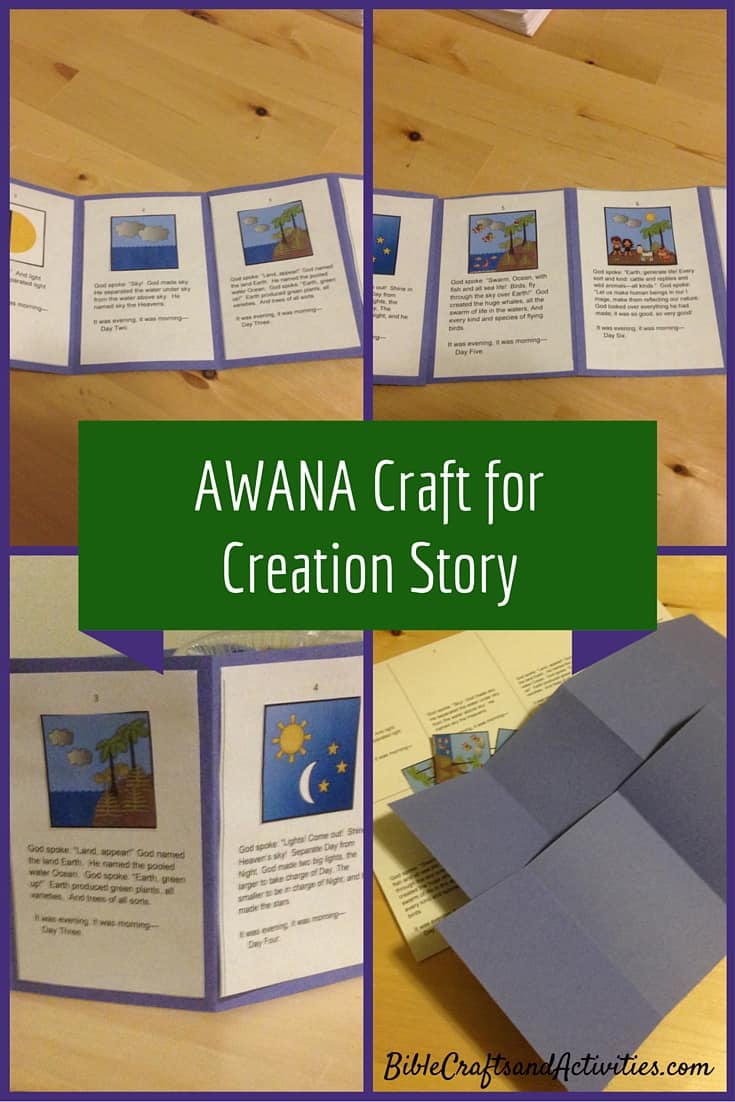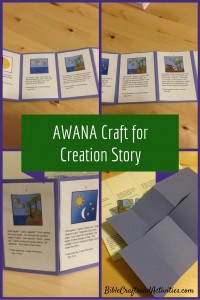 I provide a craft time for the Sparks (K-2nd) in our Wednesday night AWANA program. While individual children have the chance to practice and recite their memory work, the rest of the students are with me for a bible story craft. This year's stories are primarily from the Old Testament.
We start the year with the story of creation. Since most of my students need to practice with scissors, I created a printable that provides opportunities for cutting and gluing. The accordion booklet is made from one 9 x 12 sheet of construction paper with one overlapping panel glued together. The story pictures are glued to the story pages and then the pages are glued into the accordion book.
This story is found in Genesis 1:1 – 2:4. The images used to create the creation craft printable are from ScrappinDoodles and Edu-Clips. Download the printable to make your own creation story accordion book.