Being a mother is one of the greatest joys of my life. My two boys (who are young adults now) are as different as night and day and both bring me love and encouragement everyday.
If you or your kids would like to express love and appreciation to a mother, grandmother, or someone who has stepped in to be a mother to you, download this set of mother's day cards to color.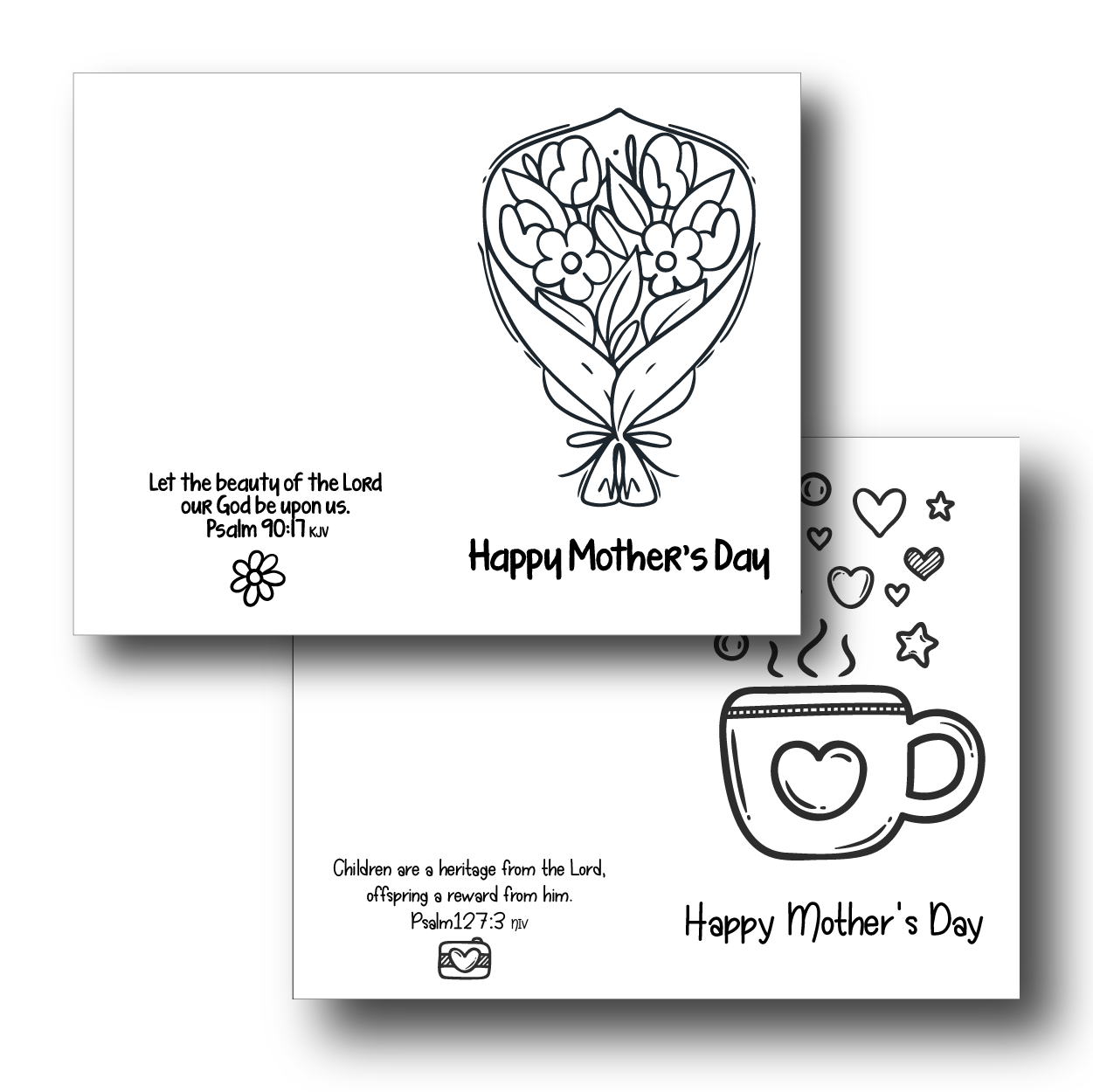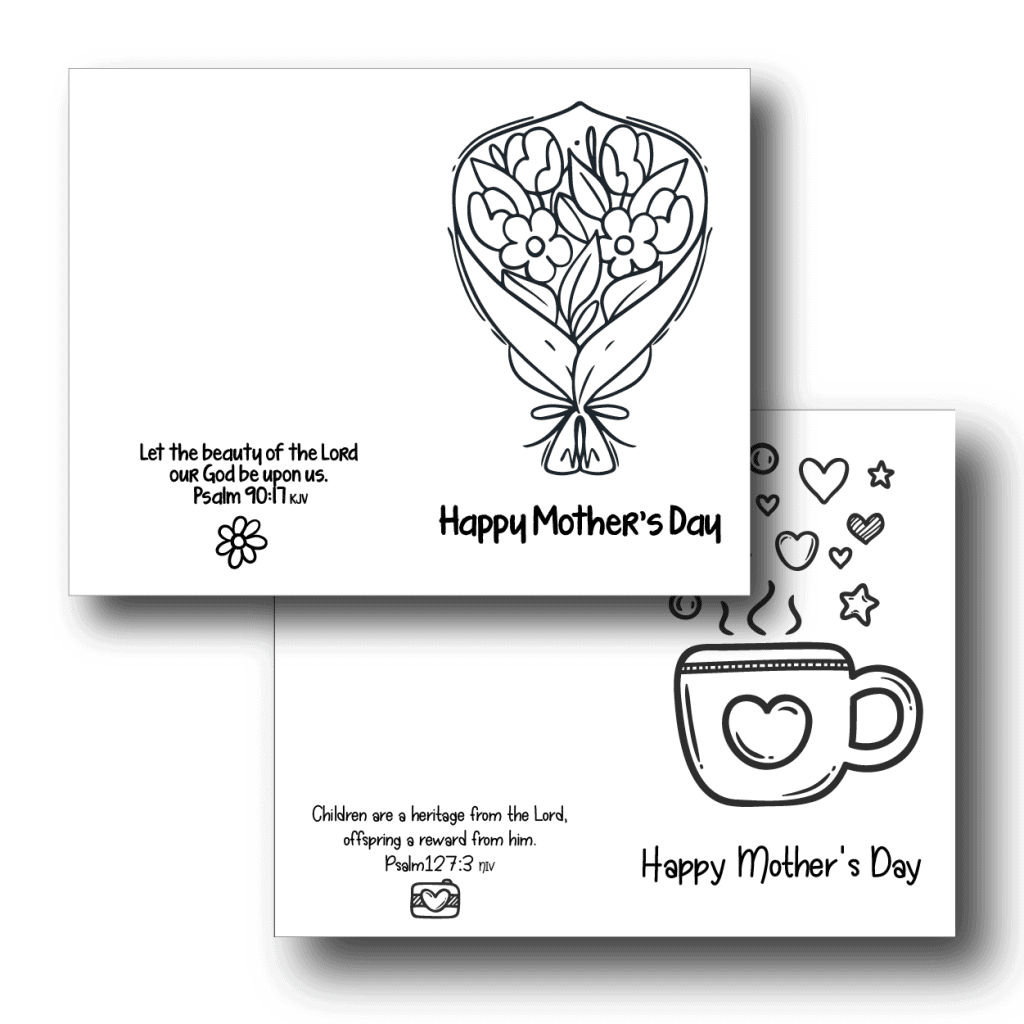 From simple graphics to a bit more detail, each card also includes an encouraging scripture verse on the back. Cards are sized to print on 8.5 x 11 inch paper and fold to 5.5 x 8.5. You can print on regular copy paper or premium copy paper for a smoother coloring surface.