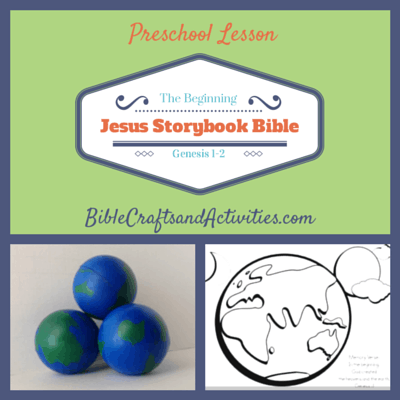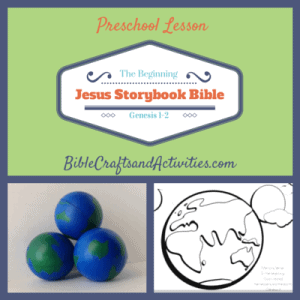 The Song of Creation, from Genesis 1-2
The Jesus Storybook Bible highlights the major stories in the Bible and points us toward Jesus with each one.
My preschool Sunday School class includes children from ages 2 to 5 with usually 6 students attending each week. To calm the fidgets and emphasize each week's main point, I'm purchasing or making something for them to hold in their hands during our story time. For the creation story, I found earth squeeze balls from a local party supply store.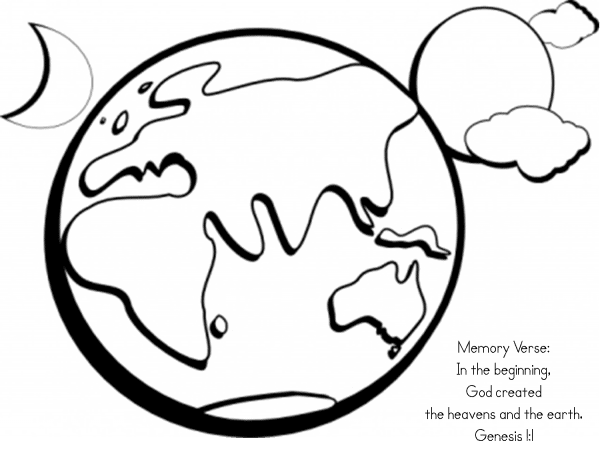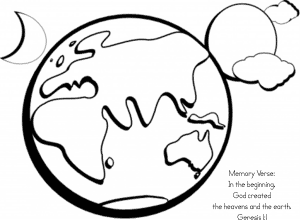 I was out of town for this lesson and chose a simple coloring page craft with Genesis 1:1 as the memory verse. You can download a copy of the page here.