Our Awana lesson this week is from Luke 11:33-36:
33 "No one after lighting a lamp puts it in a cellar or under a basket, but on a stand, so that those who enter may see the light. 34 Your eye is the lamp of your body. When your eye is healthy, your whole body is full of light, but when it is bad, your body is full of darkness. 35 Therefore be careful lest the light in you be darkness. 36 If then your whole body is full of light, having no part dark, it will be wholly bright, as when a lamp with its rays gives you light." ESV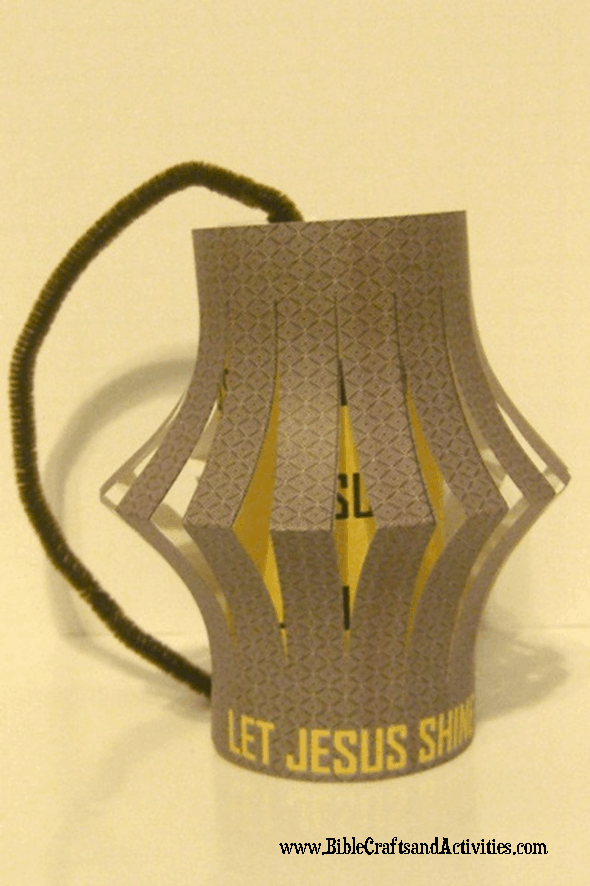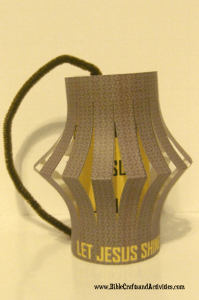 I found some great ideas online using battery-operated tea lights, but that expense didn't fit into my craft budget this week.  So I created a yellow cylinder imprinted with the name JESUS to remind our kids about the importance of letting Jesus shine out through us.
You can download the template and instructions here.