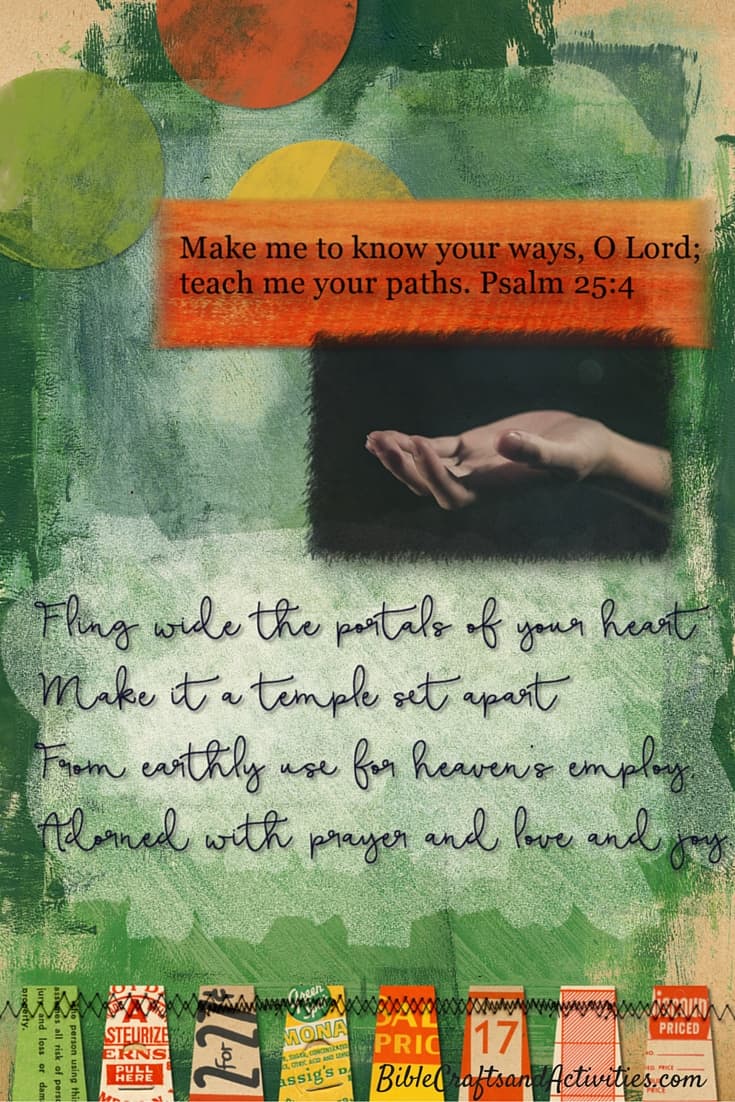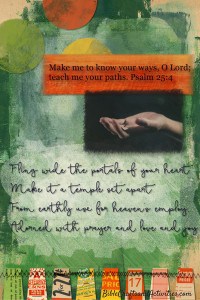 I'll be sharing a Psalms and More study during 2016 based upon A Guide to Prayer for Ministers and Other Servants. I've owned this book for many years and it has always been my go to resource for both encouragement and challenge as I seek to minister to others. It follows the Common Lectionary with additional readings through the week.
You are invited to join me on the journey both here and in our Facebook group. Please share your responses and how God encourages and challenges you each week.
If you would like your own copy of the book, visit ChristianBook.com.
Our theme for this first Sunday of the new church year: The Lord is Coming.
If he is coming, then I need to make room for him in my heart and in my life. I chose these words from the hymn Lift Up Your Heads, Ye Mighty Gates by George Weissel for my journal page:
Fling wide the portals of your heart;
Make it a temple set apart
From earthly use for heaven's employ,
Adorned with prayer and love and joy.
I found the open hand picture to accompany these words of prayer, "We offer our lives as home to you and ask for grace and strength to live as your faithful, joyful children always."
The scripture I added to the page continues the prayer, "Make me to know your ways, O Lord, teach me your paths." Psalm 25:4 ESV.
Open the doors of your heart. The Lord is coming!