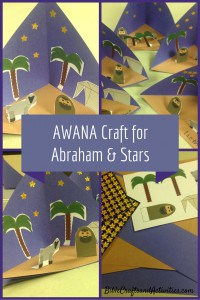 This week we created a triorama to help us remember when God spoke to Abraham and told him that his descendants would be as many as the stars. Visit this great paper-folding site for instructions to create your triorama from a square piece of construction paper. We added a brown triangle to make the ground.
I created the printable for this craft from various shapes including a bunch of tiny circles for Abraham's beard. I provided gold star stickers to add to the night sky.
Download your own copy of the printable to create an Abraham craft to remind you of God's promises.